Hi there and thank you for accessing EyeCycled.com.
I am currently on pilgrimage, the 3rd in 3 years. In 2015 was the "Camino de Santiago". In 2016, the Via Francigena, my 2,048 Km pilgrimage to Rome, which I am still writing about.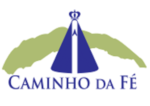 Now I am on a pilgrimage route called "Caminho da Fé"(Faith's Way), which is the Brazilian equivalent to the Camino de Santiago.
As during travel it is very difficult to find reliable and fast internet connections and I arrive in my destinations tired and hungry, writing blog posts is not really a big priority, but I post daily to the EyeCycled Facebook page. If you want to follow my progress please like the page.
You may just want to know more about me or get in touch if you have any questions.
Thank you for your visit and Happy cycling!
| 10 Most recent Posts | Best rated Posts |
| --- | --- |
| | |